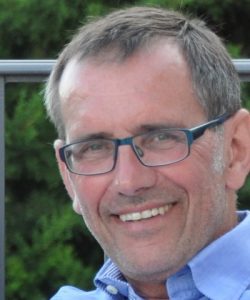 Jo Willaert was an inspiring member of the BELRIM Board and Scientific Committee as well as President of FERMA when he passed away during the corona pandemic in 2020.
In his memory, BELRIM has decided to create the Jo Willaert Award for its members. This yearly award will be given to the Risk and/or Insurance Professional who has "gone the extra mile for risk management".
BELRIM Members are invited to nominate themselves or a colleague for this Award.
A resume, photo and maximum 2-page motivation letter should be sent to info@belrim.com by October 15, 2022.
The Award Ceremony will take place during the annual cocktail of December.
Here's a non-exhaustive list of possible "extra miles":
Setting up a risk management programme from scratch
Creating risk awareness throughout the company
Installing/creating a tool for risk assessment
Establishing a risk management course
Organising formal or informal meetings around risk management
Sharing knowledge in a practical or academic way
Setting up new insurance solutions
Raising awareness amongst the younger generation
…