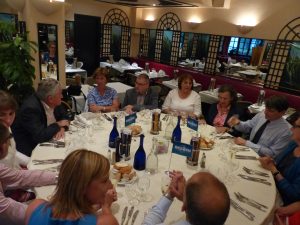 On 27 August 2015 we bid farewell to Edouard Thys, Malou Gossez and Annick D'Hont. After many years as Board Member and Director of Education, Edouard moves on to the BELRIM Advisory Board, Malou Gossez is retired and Annick D'Hont has taken up a new challenge with AON.
Gaëtan Lefèvre thanked all three of them for their devotion to the risk management community in general and to BELRIM in particular. In name of the board he wished them the very best for the future.
In the gallery you can view the pictures as a proof of an enjoyable evening.