Address
L'Arsenal, Chaussée de Wavre 950 1040 Brussels
This event happened on 12/12/2014, you cannot register for a past event.
About this event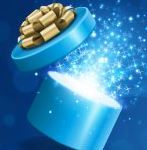 On 12/12/2014, at 6.30 pm, we will be expecting you for our 40th anniversary
at l'Arsenal – Chaussée de Wavre 950 – 1040 Brussels.
This is The Place to Be
Make sure to Be there!
CLICK HERE FOR THE PARKING FACILITIES