Event
Exchange – Ladies Mind Risk – Corporate Wellness
This event already took place. You cannot register for a past event.
"We live in the era of, "yes, I can". We tell ourselves that whatever we want to achieve, if we work hard enough, we can do it. Achieve more, be the best, push to the top, reach your goals, have no limits. Yes, you can! But sometimes all this "yes, I can" results in something very different indeed: a severe case of "no. I really, really can't". And when you really, really can't, you have probably burned out." Source: https://www.theguardian.com/women-in-leadership/2016/jan/21
When burnout hits, it usually hits hard. So, how can we recognise the first symptoms? How can we recover? How can the employer help? How can we prevent it from happening? How can we create a healthy culture in our company ("Corporate Wellness"), in order to prevent burnout and give an enormous boost to our companies' ROI?
A real-life experience, the expertise of a re-integration partner and a highly effective approach to "Corporate Wellness" will lead us through the different stages on how this can and should be integrated in our daily busy lives and our company culture.
With the kind collaboration of Catherine Van Cauwelaert, REHALTO and MOOV-IT.
Sandwich lunch included.
Hosted by AMMA – avenue des Arts 39/1 – 1040 Brussels – 6th Floor
Metro: Arts/Loi
Parking: Rue de la Loi
A free e-book on "What is corporate Wellness" that can be downloaded here (in Dutch)
Take the survey: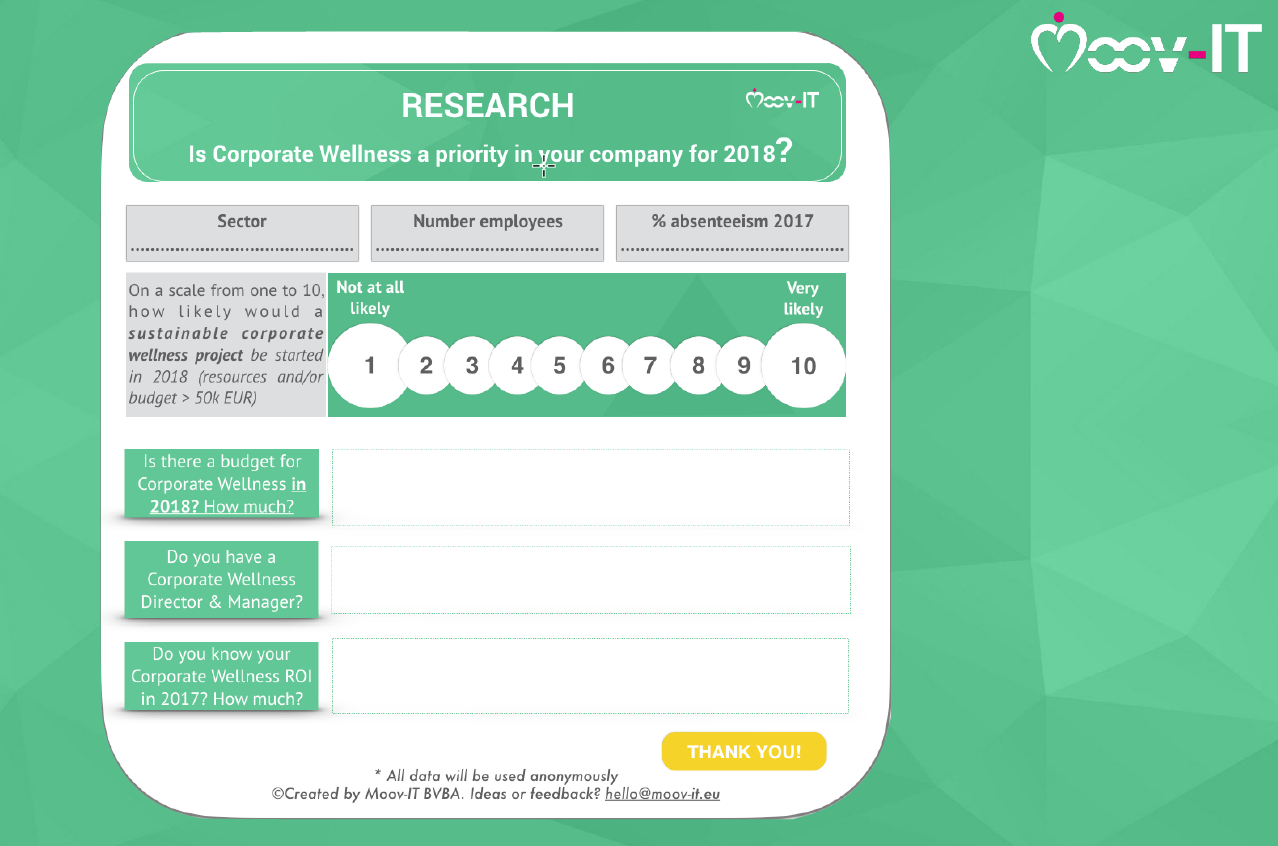 Venue
AMMA - Avenue des Arts 39/1 - 1040 Brussels