Event
BELGIAN EVENING & FERMA FORUM
This event already took place. You cannot register for a past event.
The FERMA FORUM takes place from 15 till 18 October 2017 in Monte Carlo. Find more info here.
As usual, BELRIM will hold its BELGIAN EVENING on the Sunday, 15/10/2017.
Please find the invitation below – RSVP before 12/09/2017.
BELRIM – BELGIAN EVENING INVITATION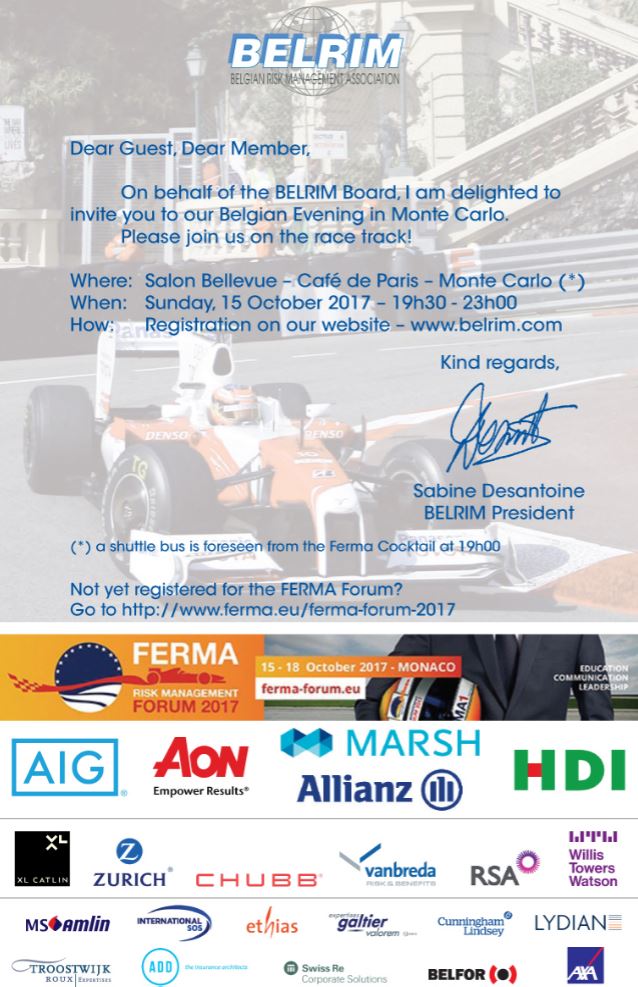 Venue
Monte Carlo - Salon Bellevue - Café de Paris