The European and international insurance market has been soft for several years and there are few signs of a general market hardening. Most within the commercial and corporate risk and insurance management community believe that this is the 'new normal'.
But this stubbornly soft market surely presents risk managers with an opportunity to shift the focus firmly onto service and the most important thing of all: Claims.
For insurers and brokers this represents an opportunity too. In such a market the insurers must seek to differentiate themselves in any way other than price, and service is clearly the way ahead.
Those insurers that can build a valid and lasting reputation for the smooth, efficient, painless and rapid payment of valid claims will clearly be the winners.
Patrick Smith, former chairman of UK risk management association Airmic, neatly summed this up during a recent conference on claims in London as he said: "The bitterness of poor quality remains long after the sweetness of low price is forgotten."
This year's Brussels Risk Frontiers conference, held in partnership with Belrim, the Belgian risk management association and Ferma, the European Federation of Risk Management Associations, will focus on important developments and plans for the European risk management profession and then move on to a detailed discussion about this most important part of the market's function: the efficient payment of claims.
https://www.commercialriskonline.com/event/rfb18/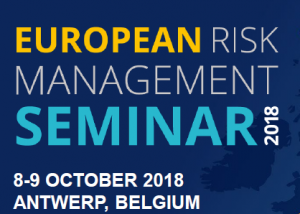 Marketing kit partners_flyer client
The constantly evolving risk environment pushes risk managers to learn more to support their organisations.  The FERMA European Risk Management Seminar organised by and for European risk managers will examine in depth some of today's most pressing risk issues in a short, but intense programme.
The Seminar focuses on critical topics where the risk manager can make a difference and streghten his role. In 2018, we dive deeper into two issues at the forefront of business concerns: cyber risks and sustainability.
Risk managers attending the 2018 Seminar have the additional opportunity to boost their careers by taking the FERMA  rimap® certification exam.
Click here for more info: https://www.ferma.eu/ferma-seminar-2018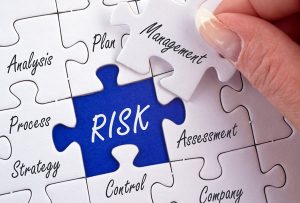 RISK MANAGEMENT and its support tools, a solution for efficiency
or how to use information tools for Risk Management to support the RM of your company
Presentation of Panorama SIGR 2018
Exchange of experience by users of  SIGR:
‐ Realisation of a company risk map (ARENGI‐TBC)
‐ Risk management based on insurance management and loss (VENTIV‐LDZ)
‐ Risk management built from management and quality control (BPA‐NRB)
Presentations will mainly be in French.
20180903 - BELRIM - BPA presentation
Our extraordinary general assembly takes place at Zaventem Airport on 21/06/2018 and will be followed by a guided visit of the airport. An official invitation is sent out to all our members. RSVP by 11/06/2018
We would like to insist that all effective members send back the proxy enclosed in the invitation.
Programme:
15h45 - Welcome members
16h15 - Extraordinary General Assembly
17h30 - Networking Drink
19h00 - Guided Visit Brussels Airport
Due to strict and special safety requirements we need the following information:
your name, your company, your licence plate number, a copy of your ID card (both sides & check validity date) *
You are kindly requested to answer by 11/06/2018.
Free parking facilities at P27 (limited places) or as indicated
 Routebeschrijving P27 Satelliet_NL-FR-EN
* This information will only be used for this specific event.
Blockchain is everywhere these days, but do you really know what it's all about ?  Find out about this new technology and its applications !
Today, the term blockchain is mainly associated with bitcoin and crypto coins, but it is much more than that.
Blockchain technology is already being tested and applied in a whole range of projects in the most diverse domains that will have an impact on us and our companies.
That is why today we want to take a step in the discovery of what blockchain technology entails, look at the practical applications and evolutions, all with attention for the new risks that may arise.
All this is explained in our exchange that will take place on 24 May in the Vlerick Business School of Brussels, organized by BELRIM in collaboration with ISACA, the Institute of IT Auditors.
Presentations will be given in English by following speakers:
Marc Sel (PWC)                              Blockchain notions, landscape and applicability
Stefan Beyer ( S2 Grupo)               Smart contract security
Jérôme Payenne ( AGCS Paris)    A practical development in insurance
Reinout Temmerman (NBB)         Crypto-currencies, a national bank perspective.
Welcome              13h30
Start                     14h00
20' Break
Networking drink  1 hour starts between 16h30 and 17h00
Belrim Exchange – Project Risk Management – April 19, 2018
Corporate strategies and business benefits are mostly realized through projects. Managing risks in projects is therefore a critical success factor for all leading companies.
Belrim decided to devote its April's Exchange to Project Risk Management.
This event is meant to be a real "exchange" for its member companies and their (Project) Risk Managers and Project Managers.
Program:
"Introduction Project Management Institute", by Frank Turley, Director of Professional Development, PMI Belgium
"New trends in Project Risk Management", by Erik Leung (Project Management Institute – Chapter Belgium).
"BELRIM - 2018 Barometer of Project Risk": key lessons learned, by Marc Doorenbos (Pro Temporis)
Three simultaneous workshops, facilitated by experienced Risk Managers, to exchange ideas and experiences about Project Risk Management key questions:
Workshop 1: how do contracts and insurance policies respond to project risks, in the building and engineering sectors? (facilitation by Nathalie Vandenbroucke – BAM) - NL
Workshop 2: How to manage concurrent influencing factors (local, human, social, political, legal, technology, environmental, dependencies with other projects, governance, etc.) in a project? (facilitation by Yves Brants – NRB and Marc Doorenbos (Pro Temporis)) - FR
Workshop 3: how to define objectives and to mitigate the related risks for both a contractor and its customer, in function of the contract type (e. LSTK/EPC, EPCM)? (facilitation by Gil Dehogne – Yara and Erik Leung – PMI) - ENG
Interested?
Participate in the online survey "BELRIM - 2018 Barometer of Project Risk", available from 23 March to 13 April.
 CHOOSE the workshop you wish to attend and REGISTER for the April 19 Exchange
VENUE: Kasteel van Huizingen - Torleylaan 100 - Huizingen
TIMING: 13h40 - 17h30
More than 30 years after the first use of the concept of safety culture by the AIEA (1991), experts and researchers agree that the performance of a safety management system is depending on the level of organizational safety culture. If this concept is continuously considered for explaining the performance or the shortcomings of a safety management system, there are however curiously relatively few largely admitted indicators allowing to quantify the level of safety culture and to identify clear enablers allowing to monitor and to improve the level of safety culture.
Which is our current level of safety culture ? Which are the enabling factors that explain our level of safety or risk culture ? Which primary action plan is meaningful in order to increase significantly our level of safety culture in a short, middle and long term perspective respectively ?
This exchange presents the results from an university doctoral research focused on the development of a generic tool able to measure the level of safety culture in an High-Reliability Organization (HRO) and on the identification of explanatory and enabling factors allowing for an increase of this (level of ) culture.
This research is essentially based on key theoretical models such as the ones proposed by Cooper (2002) or Hollnagel (2003, 2006) and integrates them to a largely accepted reference model for performance and quality management, the EFQM excellence model (2013). We highlight mainly the roles played by the nature of the leadership, the human resources as key dominating resources and the quality of partnerships/partnering , coupled with the completeness of the processes, on the increase in the level of organizational safety level.
The main advantage of the tool and the results that are presented during this exchange is their adaptability to different risk approaches (health and safety at work, financial risk, environmental risk, business continuity, ...) and to different types of organizations (HROs but also SMEs, public organizations, not-for-profit organizations, ...).
Marius Kamto won the BELRIM Prize for his PhD paper on this topic. Professor Didier Van Caillie of the ULg was his promotor.
3 specialists in this field will share their know-how:
OECD BEPS proposals and its potential impact on captives and captive owners – Praveen Sharma
Discussion and overview of the criteria used and applied by Belgian courts and tax authorities on the treatment of captive reinsurance structures – Hugo Keulers
FERMA view and initiatives taken with the OECD on how captives should be structured and operate to continue to play a key role in the group risk management – Carl Leeman
INFO CONCERNING PARKING FACILITIES & ITINERARY
The event takes place from 12h00 till 14h30.
Find FERMA Booklet HERE