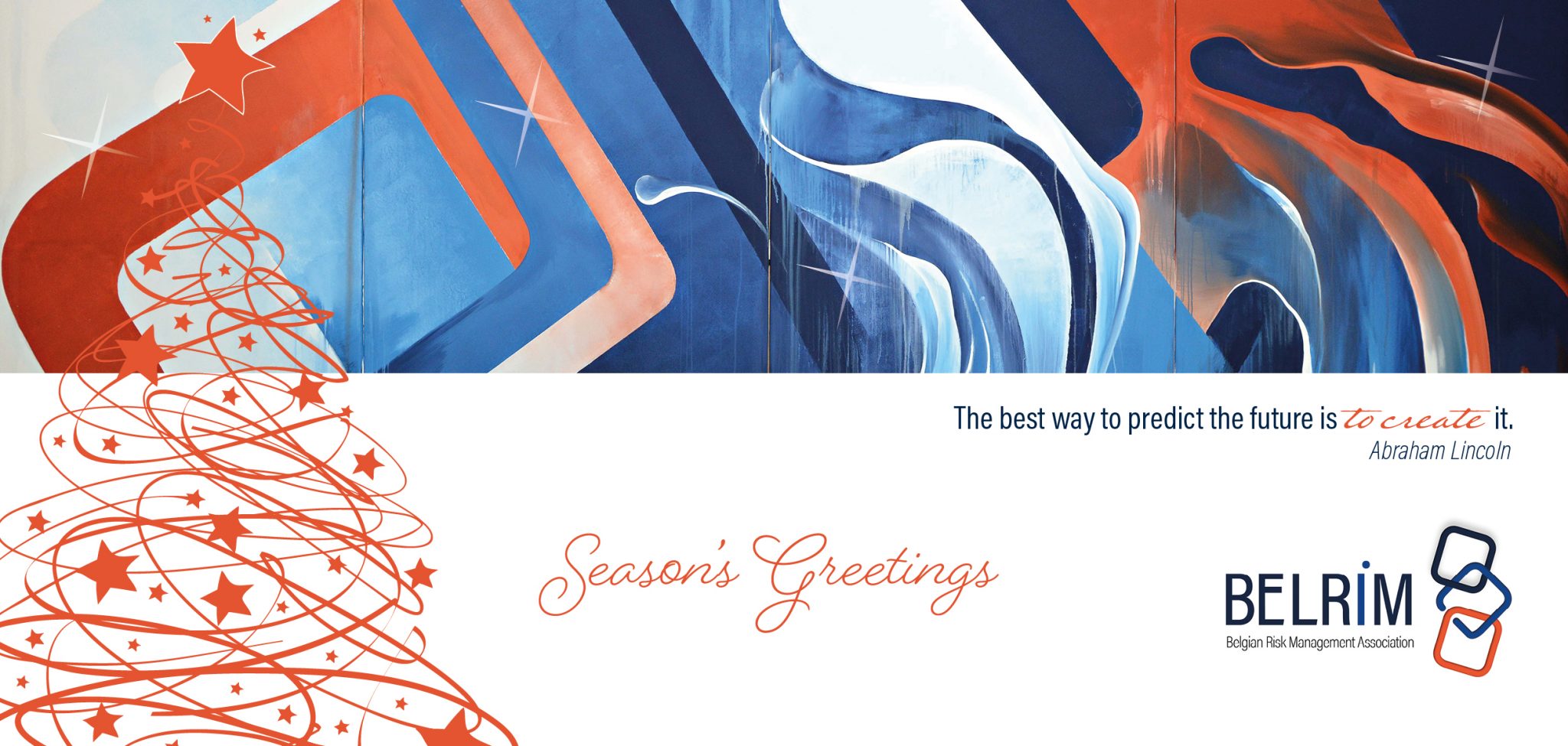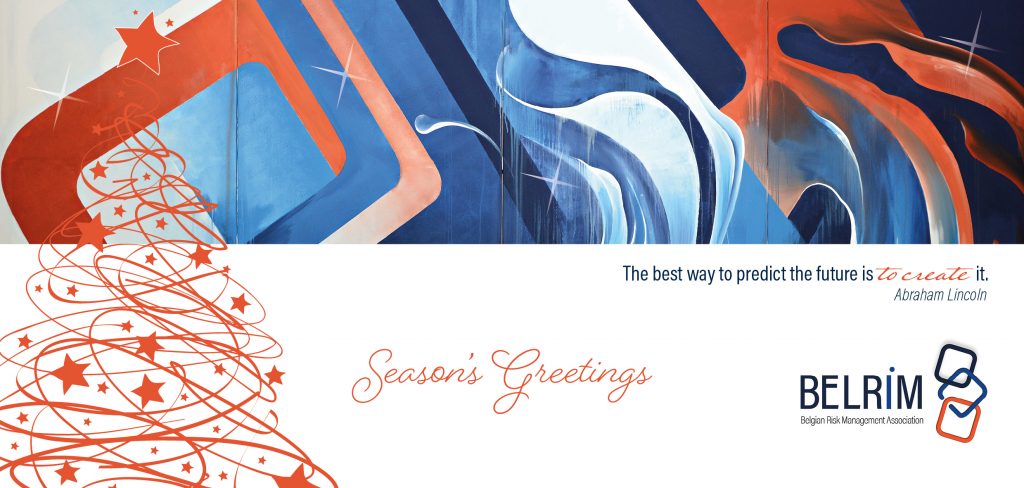 Our Christmas card is based on the street art produced during our Belgian Evening. It is inspired by our new logo and symbolizes the dynamic world of Risk Management.
This painting will be sold at auction during our General Assembly in June and the proceeds will go to charity.
Keep an eye on your mail box as more info on this event will follow soon!